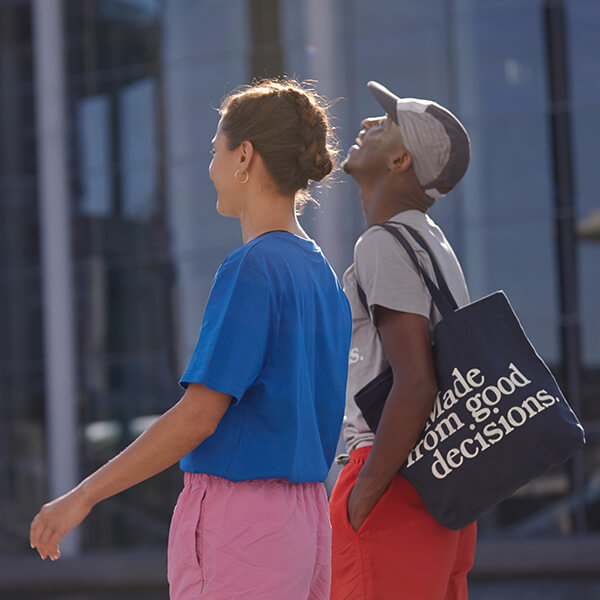 We see running a bit differently. For us it's less about struggling and straining and getting it done.
It is much more about the feeling of freedom, the buzz of being outside, connecting with nature, and then coming home feeling energised - with a smile on our face.


When three friends (and sports industry experts) debated what a modern running brand should be, it was clear there was a gaping hole in the market between what was available, and what the consumer deserved.
The performance products we loved are a drain on the planet's natural resources, damaging the environment that gives us so much joy. The sustainable products available did not function to the standards we expected - nor were they good looking.
We found a solution.
We love pushing the boundaries, test after test, mile after mile. This process gives us insights into how far we can go, and where we need to work to make things better. For us this is a never-ending journey to see how far plant-powered innovation can take us.

It's about listening to people who want brands to do more than simply tinker around the edges of sustainability.

Instead provide a fast, stylish and comfortable alternative - with no compromises.